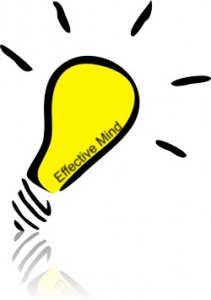 Effective Mind develops software for Brainstorming. The software makes it possible to increase Your own creativity and think of more different and competitive ideas.
The software supports the creative process from the challenge to impulses to get new ideas, prioritizing and visualization of the potential of the new ideas. With tools for evaluation, it makes the process of evaluating ideas more efficient.
Effective Minds software can be adapted to different industries and different problems. Effective Mind's Software is integrated into software for mind mapping.